Energy-saving and environment-friendly equipment will become more and more popular with people. The birth of such equipment not only saves energy and reduces emissions, but also turns waste into treasure, creating more economic benefits for society. The rapid development of China's economy has caused a large amount of wasted resources to cause a relative shortage of resources. This has imposed higher requirements on drying equipment machinery, and urgently requires drying equipment with large processing capacity, high energy saving and environmental protection efficiency, and safe operation.

The transformation of the dryer conforms to the needs of the development of the times. Through the transformation, we can feel the renewal of the drying equipment from the inside to the outside. The most important thing is that the reconstructed drying equipment not only drastically increases the output of the Taiwanese. And to a certain extent, reducing coal consumption and reducing atmospheric pollution. It brings more benefits and value to society.

It is understood that after many years of continuous exploration, comprehensive domestic and foreign advanced drying technology, the exhaust heat of the boiler exhaust as the heating source of the dryer, the use of heat without cost, high drying efficiency, and drying costs are reduced geometrically. Completely breaking the bottleneck of traditional coal drying, effectively solved the problems of urban pollution.

Experts say that in this highly competitive economic era, good equipment is always favored by people. In view of this, China's drying equipment must also meet the needs of the development of the times, in order to meet the needs of users, continue to transform, constantly absorbing the essence of foreign, and constantly self-innovation.

Under the call of the National Energy Conservation and Emission Reduction Policy, China's drying equipment companies must embark on the road to energy conservation and environmental protection. Only in this way can they truly embark on a long-term sustainable development path.


Plastic Food Container Making Machines

High speed injection machine specially profuce thin wall products like one time use food containers.

We have totally four size machine to choose, 268ton, 328ton, 358ton and 428ton can satisfied different production requires from customers.

Videos can be provided.

Vertification of many year's market application, optimal combination configuration, stable, reliable and durable system with the characteristics of high efficiency, energy saving, low voice and strong power.

The strengthening design of template is carried out through multiple times of optimization design of major components such as template, based on the analysis of finite element software, which both guarantee the lifetime of template and protected mould.

High rigid template adopts the structure with coexistence of installation screw hole and T-shaped groove.

The tie rod of each machine model has passed the test by professional testing organization, which means that, the deflection of tie rod is within reasonable scope while guaranteeing the operation of machine.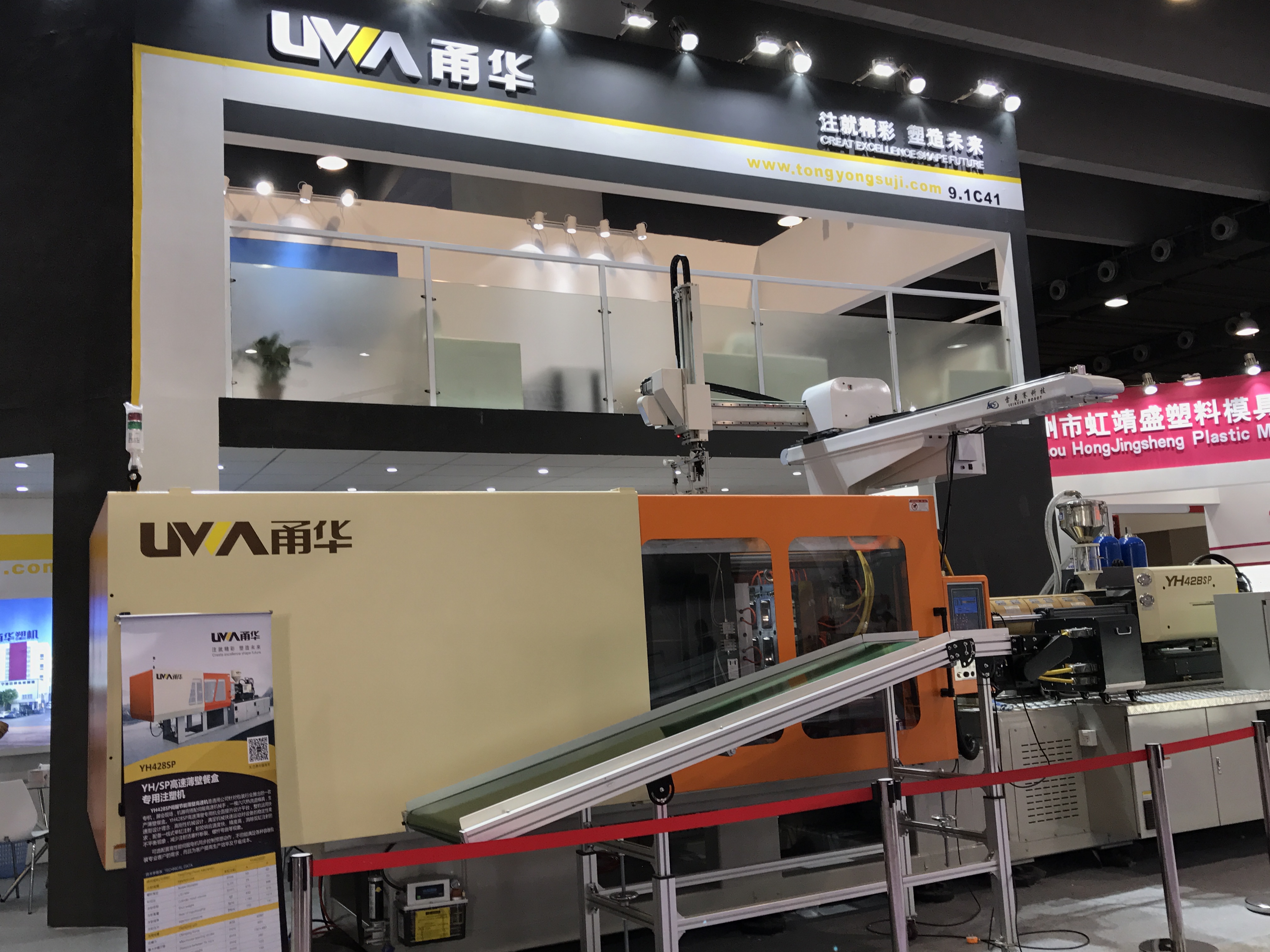 Plastic Food Container Making Machines,Fast-Food Container Plate,Plastic Egg Making Machine,Fast-Food Container Plate Making Machine

Ningbo Tongyong Plastic Machinery Manufacturering Co. Ltd. , https://www.tongyongmachinery.com