Recently, China National Heavy Duty Truck Group Hangzhou Engine Sales Co., Ltd. introduced the Mantech Technology Card and the passenger car-specific engine at the 2016 Beijing International Road Transport, Urban Bus and Parts Expo. During the visit, Chen Ming, Deputy General Manager of CNHTC Hangfa Sales Co., Ltd. received a media interview.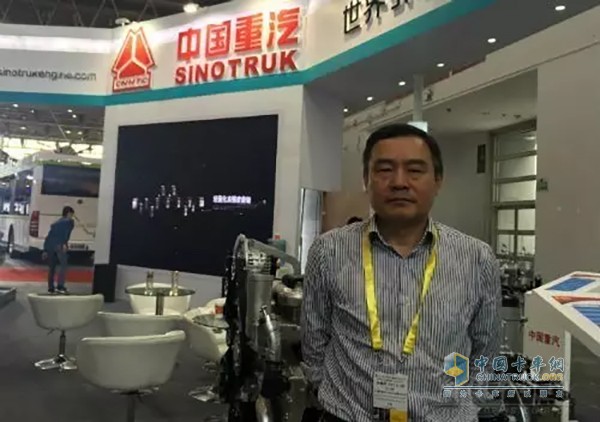 Chen Ming, Deputy General Manager of China National Heavy Duty Trucks Sales Co., Ltd.

Hard power with proud capital

It is understood that China National Heavy Duty Trucks Sales Co., Ltd. is the only window of Sinotruk series engine sales. Its products include truck engines, passenger car engines and construction machinery engines. At this exhibition, CNHTC Hangfa Sales Company showed that MC05, MC07, MC11 series diesel engines and MT series natural gas engines are all based on German Mantech technology, with strong technical advantages and market competitiveness.

In introducing the purpose of the exhibition, Chen Ming said in an undisguised manner that he would display products, technologies and strengths, seek cooperation, promotion and development, and sell more engines. "Though CNHTC has its own passenger car factory, its production is low, and its market share is small. After the introduction of German Mann Technology, we hope to make a difference in the domestic market, especially in the passenger car market to expand its engine supporting business. With advanced products and technologies, we hope to use the exhibition platform to reach cooperation with more vehicle companies and further expand the market."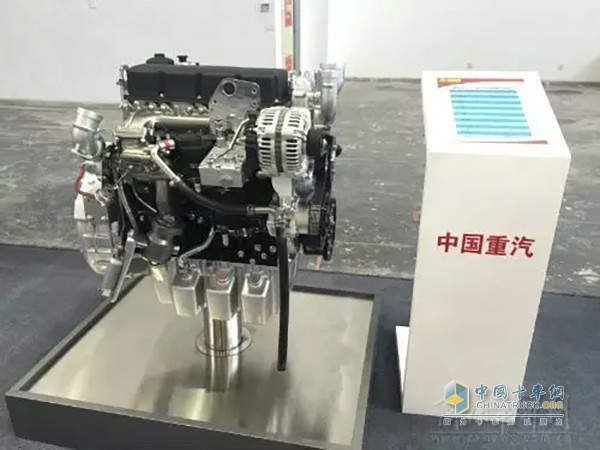 China National Heavy Duty Truck MC05 Engine

Chen Ming said that as everyone knows, the German Mann not only has advanced passenger car engine, but also has the same advanced truck launch. The launch of trucks built with the introduction of Mantech technology can effectively reduce the fuel consumption of the vehicle.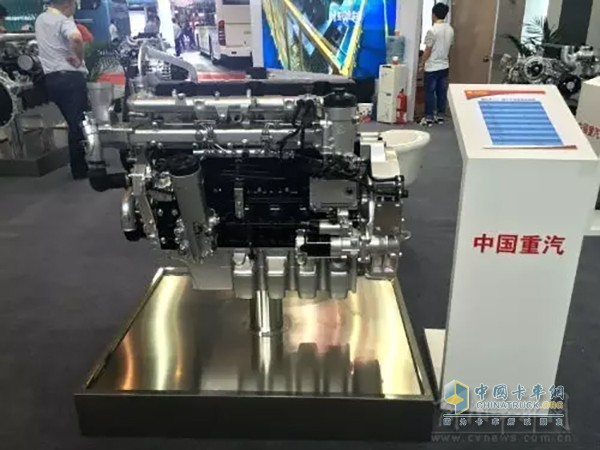 China National Heavy Duty Truck MC07 Engine

"In addition to vehicle technology, the detection technology of Heavy Duty Trucks is also imported from Germany. 13 quality doors can guarantee the maximum product quality." Chen Ming added, "We have brought five engines to Germany for testing." Mann's overall evaluation of the engine is very high, and it is believed that the engine produced by us has almost the same performance and quality as a German-origin engine."

Seek development and actively seek change

In general, product quality should be proportional to market performance. However, the reporter learned that, although the truck engine built by Tsungfa Hyundai based on MAN technology has already carried out supporting businesses with many well-known domestic vehicle companies, Chen Ming does not seem to be very satisfied with the market performance.

During the conversation, Chen Ming also expressed his views on the future development of the industry. He said that from the perspective of the national strategy, new energy cards and buses will become the main force in the future market. For this purpose, Sino Heavy Steel Hangfa Sales Co., Ltd. is also actively seeking to transform. The company has successfully launched passenger-only hybrid engines to the market and has been recognized by users, including 300 hybrid engines for Shenyang Bus. The company also plans to start production of hybrid trucks in the market.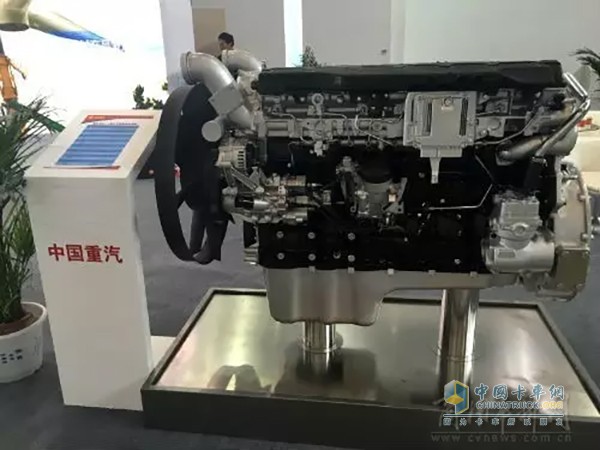 China National Heavy Duty Truck MC11 Engine

"Although new energy has caused a certain impact on the traditional internal combustion engine industry, in the road transport market, the internal combustion engine still has an unshakable position." Chen Ming emphasized that "at present, pure electric passenger vehicles still have short mileage and low reliability. Bottlenecks such as battery recycling are difficult to fully realize in the long-distance passenger transportation, inter-city access, and tourism market. Therefore, we will invest more energy in these markets in the future and gradually expand the number of hybrid engines. Production scale to meet the needs of the national green strategy."




The valve stem is an important part of the valve. It is used to drive, connect the actuating mechanism or handle, and directly drive the spool to move or rotate, so as to realize the function of valve switch or regulation.Valve stem in the valve opening and closing process is not only moving parts, stress components, but also seals. At the same time, it is subjected to the impact and corrosion of the medium, and it also causes friction with the packing. Therefore, in selecting the stem material, it must be guaranteed that it has sufficient strength at the prescribed temperature, good impact toughness, scratch resistance, corrosion resistance. The valve stem is a vulnerable part, and the mechanical performance and heat treatment performance of the material should be paid attention to when selecting.The valve stem in the valve opening and closing process, under tension, compression and torsion force, and direct contact with the media, as well as the relative motion between the friction and filler, so in the choice of stem material, must ensure that it provides adequate temperature strength, good impact toughness, abrasion resistance and corrosion resistance of.




Marine Valve Parts,Steel Marine Valve Parts,Marine Valves,Marine Ball Valves,Marine Spare Parts

ZhouShan HeCheng Machinery Co., LTD. , http://www.hcmarineparts.com