From the perspective of name, "integrated video surveillance system" means that it is not only simple as video surveillance. With the rapid development of China's high-speed rail business, more and more security companies are concerned about the high-speed rail field, and competition is becoming more and more fierce. The outlook for the high-speed rail market is good, but it is also one of the industries with higher thresholds. Take video surveillance, it requires the use of advanced video surveillance technology, based on the IP network of the railway system, to build a digital, intelligent, distributed network video surveillance system to meet the public security, safety supervision, passenger transport, scheduling, transportation, maintenance Various business departments such as public works, public affairs, telecommunications, vehicles, and power supply, as well as disaster prevention monitoring, rescue and emergency management, and emergency management, have realized the sharing of video network resources and information resources. The functions and application requirements of the IVS intelligent video analysis technology have been clearly written in the "Technical Specification for Railway Integrated Video Surveillance System".


Railway comprehensive video monitoring system technical specifications

From the point of view of the name "integrated video surveillance system" means that not only video surveillance is so simple, since "integrated" must consider and other systems integration, such as alarm systems, communications systems, control systems. According to the definition of the specification, "Integrated Video Surveillance System" refers to a video surveillance system constructed using networked, digital video surveillance technology and IP transmission methods, providing video information required by railway business departments and information systems, and realizing network and video information. Resource sharing." At the same time, the specification also expressly stipulates the network architecture of the railway comprehensive video surveillance system: "The comprehensive railway video surveillance system is mainly composed of video node equipment, video capture point front-end equipment, video networks and user terminals. The access node is located at each station or intermediate station along the high-speed railway and is responsible for the front-end acquisition and coding of the video; the video area nodes are located at the road office and the passenger dispatching station, and the main equipment is distributed network video recorders (NVRs), DVRs, and storages. The equipment can also be used for large-screen centralized monitoring, network management, streaming media forwarding, etc. The video core node is located in the Ministry of Railways and can call and summarize the video surveillance information.The video service of the railway integrated video surveillance system is carried through the data network, and the video acquisition. Point of video information can be via cable, cable or wireless Video input, etc. to access the access node belongs to. "


High-speed railway set video surveillance system

High-speed railways require video surveillance systems throughout the line, and there are many locations and stations, special bridges, tunnels, public railways, inter-base stations, and substations. The site is manned, and other areas are unattended. Specific targets for monitoring may include: inter-span public railway sections, communications, signal room, traction power supply, inside and outside the power supply room, waiting room inside the station, platform, entrance hall , station square, pit stop throat and other places of monitoring. In addition, the video surveillance system needs further integration with the intrusion alarm system, fire alarm system, access control system, and power monitoring system, which makes the integrated video surveillance system more complicated. This is precisely the market that the majority of market entrants must face.


The integrators or security equipment vendors who are involved in or concerned about high-speed rail construction projects are all lamented: The high-speed rail field has a high threshold, and China's high-speed rail projects are planned and constructed by the Ministry of Railways. Relatively speaking, the enterprises involved in the project are very demanding. Only the "four-power" (communications, signal, power, electrification) system integrators certified by the Ministry of Railways are qualified to undertake the construction of high-speed rail "post-projects"—"four-power" integrated systems and information systems. However, only four to four enterprises in the country that truly possess "four power" integration qualifications, such as the State Power Brilliance, Easyway Technology, and China Railway Electrification Bureau are all representative enterprises. In addition, Beijing Century Real, Tianjin Kafa Electric, and Cask Signal have strong technical strength in the railway field.


High-speed rail for the security brand choice whether it is front-end surveillance cameras or back-end encoders, storage devices, are the most high-end brands. However, with the rise of domestic brands and the promotion of marketing efforts in recent years, some first-line domestic brands have begun to receive attention in the high-speed rail field. For security companies, the most important point is that while focusing on the high-speed rail market, we must first combine the demand characteristics of the high-speed rail security market, master advanced technologies, provide the most suitable and most complete solutions, continue to innovate, and continuously improve. It has a place in the high-speed rail security market.


In addition to the high-tech safety and high-quality protection of high-speed rail equipment, high-speed rail safety should also reasonably determine the optimal operating speed of high-speed rails, and comprehensively consider economic efficiency and safety. From the perspective of technology and management, the safety factor for the operation of high-speed rails should be further improved. Effectively strengthen the research on high-speed railway operation safety issues and emergencies emergency management, and establish a high-speed railway operation security risk prevention and control system; to prepare for the rainy day, we must formulate plans to deal with high-speed rail safety incidents, and take preventive measures.

Coupletech Co., Ltd. also supply Opto-mechanics products including optical mechanical adjustments racks, Pockels Cell holder ( Q-Switch holder), water-cooled modules ( water-cooled holder ), air-cooled modules ( air-cooled holder ), crystal mount, mirror mount ( Optical mount ), ploarizer holder and other optics-related products but also according to the customer's need to design and assemble the relevant systems.




For matching our EO Q-Switch, EO modulator, Optical Crystal and mirror, we offer all kinds of Kinematic Mounts, e.g. one dimensional, two dimensional, three dimensional and four dimensional adjusting mount, post, rails, brackets, bases, carries and clamps. Cooling module is suitable for higher power pulsed Q-Switched laser. Coupletech is constantly adding new opto-mechanics to better serve our customers.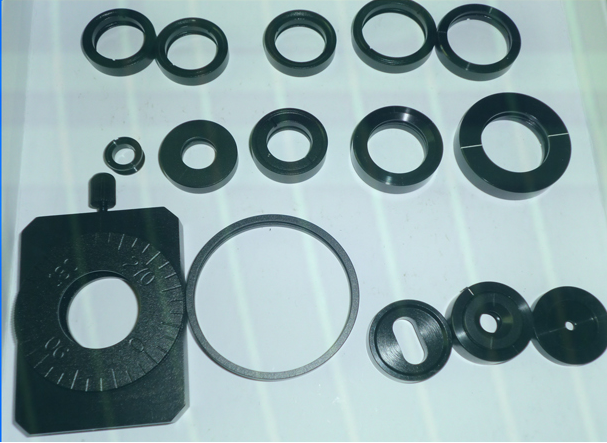 Optical Stages,Optical Mount,Optical Rails,Pockels Cell Positioner,Crystal Holder,Rotation Kinematic Mounts
Coupletech Co., Ltd. , https://www.coupletech.com