With technological innovations and people's increased awareness of prevention, many large-scale construction sites will now be equipped with fire command vehicles. This will not only prevent the huge losses caused by some dangerous events, but also provide a certain degree of safety for the workers' personal safety. Protection.

Fire control vehicles are mainly used in accident sites where fire accidents occur, as well as some related rescue organizations. At some accident sites, the fire command vehicle serves as a channel for the exchange of information. This not only relieves the tension at the scene, but also responds quickly to the transmission of information. The more vehicles the vehicle travels, the less the command vehicle is needed. It can stabilize the order at the site and calm the atmosphere. When dealing with relevant information, it is more efficient and orderly, and the loss of personnel and finances is reduced. Good command tools and handover platforms.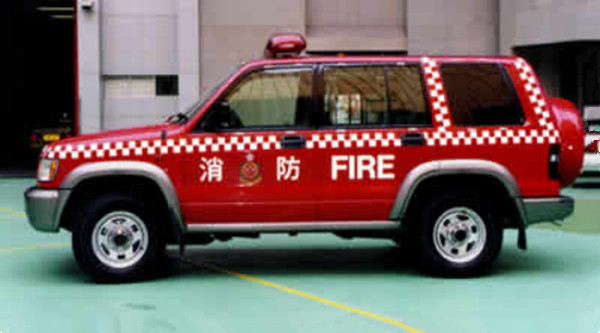 The overall structure of the fire truck is similar to that of a general car, which can facilitate the accurate operation of the driver and does not require resources. However, unlike the general car functions, the fire command vehicle is equipped with certain warning equipment and can send signals to rescue personnel in case of an emergency so as to quickly reach the scene and carry out rescue measures. In addition, the fire command vehicle is also equipped with a wireless receiver. Only by ensuring that the signal is good, can it receive accurate information in emergencies. It seems that the fire command vehicle is more like a communication platform.

In addition, in order to timely receipt of relevant personnel sent updates on the computer is also equipped with fire command car to the fact that effective measures and to accurately determine the risk. In order to be able to record the specific circumstances of the accident, the general body should be equipped with a full range of cameras, so as to facilitate the analysis of after-effects, and will not cause the omission of some important news. In the operation of the fire engine, the most important thing is to obtain the most accurate and timely consultation on the site, so the requirements of the control system are quite high, and the latest technologies and the most advanced accessories are all used.




FIBER LASER CUTTING MACHINES




UTECH`s fiber laser machines are a must-have if you`re looking for quick and accurate cuts on sheets of metal. Metal fabrication shops and companies that manufacture customized metal parts can drastically improve their efficiency of production with our fiber laser cutting machines. Our machines are capable of cutting steel, brass, aluminum and stainless steel without fear of back reflections damaging the machine. By using these fiber laser machines, you`ll reduce your maintenance requirements and cut your operating costs considerably.




FIND THE RIGHT Fiber Laser Cutting Machine:




We offer laser power options at 1000W, 1500W, 2000W, 2500W and 3000W. With a maximum cutting speed of 35 m/min, these fiber laser machines complete jobs quickly with high-level precision. UTECH also offers machines with an enclosed working area to eliminate light pollution.

Product Application:




The

Fiber Lasers

bring you a cost effective, low-maintenance, low operating cost, environmentally friendly solution to your organization. We deliver a machine that provides quality cutting and tolerances with small productivity loss between jobs, equating to higher returnon investments. Our fiber laser cutting machines are developed and sold based on these criteria.

• Manufactured by people who use their own machines.

• The resonator comes with a 100,000 hour warranty from the manufacturer (IPG/Raycus)

• Higher cutting speeds possible

• Dual interchangeable tables allow for faster loading and unloading, reducing downtime

• Laser wavelength is one-tenth of a fiber laser

• Reduction in cutting variables or tribal knowledge

• Fiber Laser is extremely efficient, equates to very low power consumption

• Low cost of operation, energy cost reduced, no laser gases requied to produce beam

• High cutting flexibility (Steel, Stainless Steel, Brass, Copper, Titanium, Aluminum, and more)

• Laser beam transmitted through a fiber optic.cable rather than with mirrors and channel tubing resulting in negligible power loss.



Model

UT-1325

UT-1530

Option

Max Cutting Range

1300*2500mm

1500*3000mm

According to

Demands

Machine Size(L*W*H)

2.4*4.7*1.9m

2.4*5.7*1.9m

Accessory Parts(L*W*H)

Chitler 1*1*1.2m Control Box 1*0.8*1.8m

Fiber Module 0.5*0.6*0.14m

Laser Medium

Single Core Junction Semiconductor Module

Max Cutting Speed

25m/min

Cooling Way

Water Cooling

Laser Power

500W(Option 750W/1000W/2000W)

Min Line Width

0.1mm

Cutting Depth

0.2-6mm

Driving and Transmission Way

Imported Servo Motor and Linear Guide Rail

Power Requirements

380V/50Hz/16A

Continuous Working Time

24Hours

Related Weight

Machine Body 2732kg Trolley 116kg

Computer Cabinet 56kg Servo Cabinet 75kg

Transformer 77kg Chiller 93kg Fiber Module 50kg



Applicable materials and industry:

Fiber

Laser Cutting Machine

Applicable Target Customers

» This series fiber laser cutting machine is suitable for the customers who need to process plenty of thin metal sheet and high reflective metal materials.

Fiber Laser Cutting Machine Applicable material

» Specially for carbon steel, stainless steel, alloy, aluminum, galvanized steel, titanium, brass, copper and other metal sheets.

Fiber Laser Cutting Machine Applicable Industry

» Sheet metal working, hardware, kitchenware, electronic, automotive parts, advertising sign, furniture, lighting, decoration, jewelry, etc.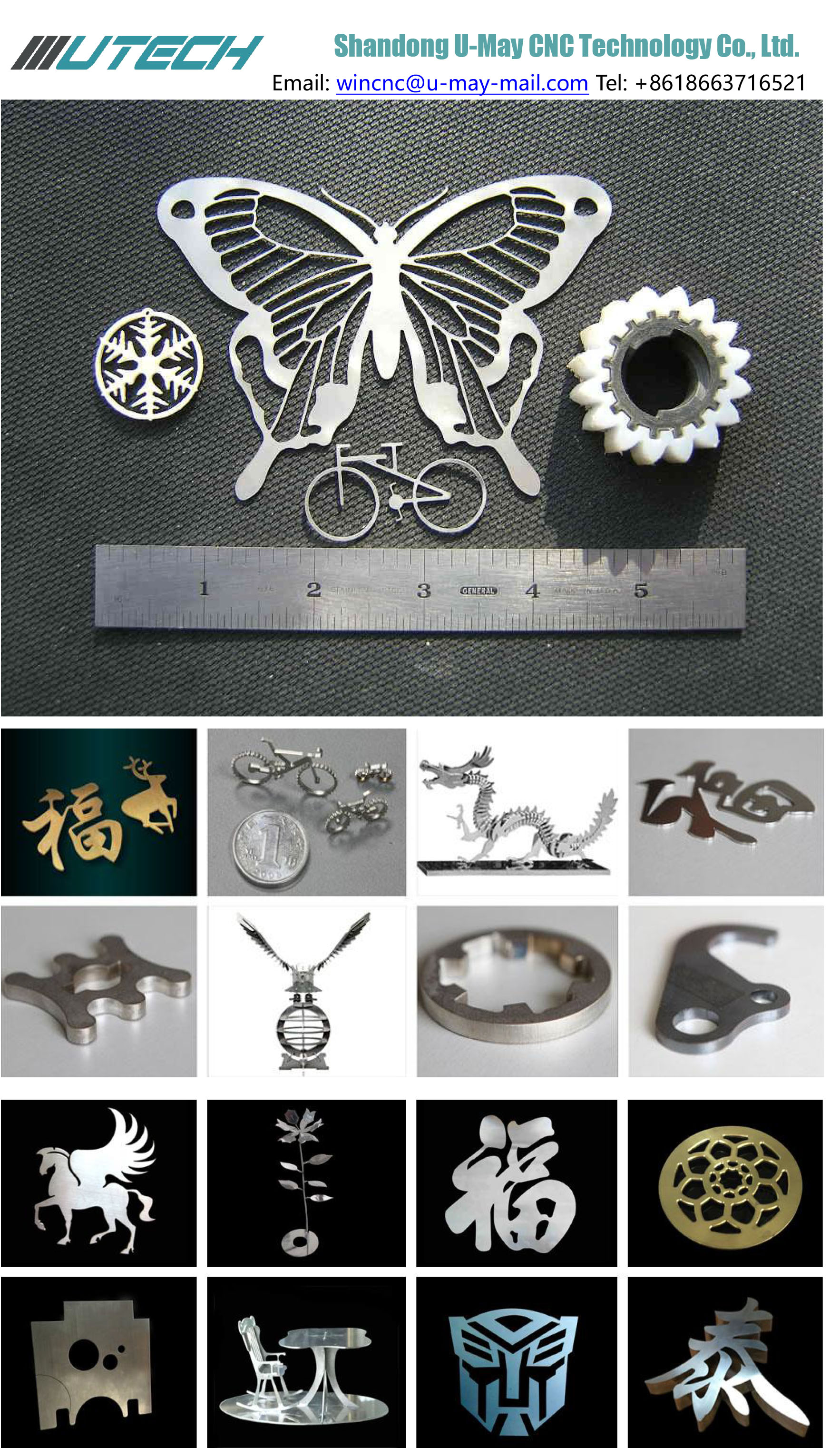 Fiber Laser Cutting Machine

Fiber Laser Cutting Machine,Metal Fiber Laser Cutting Machine,Fiber Co2 Laser Cutting Machine,Automatic Fiber Laser Cutting Machine

Shandong U-May CNC Technology Co., Ltd. , https://www.fiberlasers.de