The domestic sales and exports of LED lighting have shown rapid growth this year. However, the market is mixed, and after the rapid replacement of traditional lighting in the next few years, China's huge LED industry will go where it is, which is the two major problems that plague the industry.

On the afternoon of June 10th, the National Semiconductor Lighting Engineering R&D and Industry Alliance (CSA) announced that China's LED lighting industry has officially launched the leader system to regulate the market and promote technological advancement in the industry. The first list will be announced in October this year. At the same time, it also launched the Cultural Technology Innovation Service Alliance, hoping to expand the application space for LED through cross-border innovation.

Export growth of nearly 50

Wu Ling, secretary general of the National Semiconductor Lighting Engineering R&D and Industry Alliance, said that she just returned from the Las Vegas Lighting Show and saw that the 95~98 lighting products are all LEDs. After a decade of hard work, semiconductor lighting saw it today. Its daybreak.

In fact, this year is not only the Chinese market, but the overseas LED lighting market is also very hot.

According to the data of the High-tech LED Research Institute, the export scale of China's LED lighting in 2013 exceeded US$5.4 billion. In the first quarter of 2014, China's LED lighting exports reached 1.376 billion US dollars, an increase of 63.7. In April 2014, China's LED lighting exports reached 867 million US dollars, a record high.

In 2014, China's LED lighting exports will exceed US$8 billion, a year-on-year increase of 48. Zhang Xiaofei, president of Gaogong LED Research Institute, expects that LED lighting sources and lamps will reach 1.85 billion in 2014, an increase of 71.3, and the market size will increase by 48, which means Prices are still falling.

In the face of the outbreak of LED lighting market, how to build a healthy LED industry ecological environment is particularly urgent.

According to high-tech LED statistics, in overseas markets, China's LED lighting products recalled more than 70 brands, including 44 unknown brands, most of which are related to electromagnetic compatibility. Zhang Xiaofei called for China's LED lighting industry to be self-disciplined, to avoid damaging the overall image of Chinese brands and affecting overseas LED lighting orders. It is very important that the system regulates the market today to introduce the leader system. Wu Ling said.

Yan Jun, executive deputy secretary-general of the National Semiconductor Lighting Engineering R&D and Industry Alliance, said that Japan has a successful experience in implementing the energy efficiency leader system. As early as 2011, the National Development and Reform Commission proposed to establish a leader in semiconductor lighting; in 2013, the six semiconductor ministry jointly issued the "Semiconductor Lighting Energy Conservation Industry Plan", further clarified.

Qi Jun told the leader that the system of runners is divided into production and product. By periodically assessing the energy consumption levels of each production link (chip, package, application) and end products of the LED industry chain, it will have the highest energy efficiency production level. The company and the most energy-efficient products are positioned as front-runners and periodically adjusted dynamically.

It is planned to release the first list of front runners in October this year. Yan Jun revealed to the reporter that whether the finalists in the finalists will receive government subsidies is still unclear. The key is to promote energy-efficient LED products, promote high-efficiency LED products, encourage technological innovation, and cultivate brand enterprises to guide the healthy development of this emerging industry.

Li Guoping, the chairman of Guangzhou Hongli Optoelectronics, who just finished watching the 2014 Guangzhou International Lighting Exhibition, said that some enterprises have an annual income of 30 million to 50 million yuan, but they spend 3 million yuan to build a booth. The LED lighting industry is up, but the products are a bit messy. A 9-watt bulb of a Jiangxi company sells only 5 yuan. This is a high-cost consumer who will be injured because some LED lights are not energy-efficient at all, so the industry really needs standards. Now the association promotes the leader system and can help consumers choose the best.

Tang Guoqing, general manager of Samsung LED China, believes that although it is not clear whether the front-runners have subsidies, once they are short-listed, the participation of enterprises in government procurement will undoubtedly increase the basis for the election. He suggested that the front-runner system should publish a shortlist for half a year or a year, which should not be too frequent. At the same time, it is hoped that the judging process should be fair, open and fair.

Cross-border innovation Another problem that plagues the healthy development of the LED lighting industry is that the life of LED lighting is seven or eight years, far longer than two or three years of energy-saving lamps. At present, the popularity of LED lighting is so fast, then in a few years, after replacing traditional lighting, the renewal cycle of the lighting industry has been lengthened. Where is the future growth of tens of thousands of LED companies in China?

Zhang Xiaofei said that the global LED general lighting market has grown at a high rate in 2013, but the growth rate has fallen rapidly. In 2013, it was 136 billion yuan, a year-on-year increase of 78.9; it is expected to reach 211 billion yuan in 2014, an increase of 56.1 year-on-year; in 2015, it will be 320 billion yuan, a year-on-year increase of 51.7. By 2020, the estimated income will be 187 billion yuan, a year-on-year increase of 11.8.

Dou Linping, secretary general of the China Lighting Society, bluntly said: In the next three to five years, if the replacement is over, the industry will be terrible. How do so many companies deal with the future market? If the lamps change from three to three for one year, the industry week will change slowly, and the industry will enter the phase-out period, eventually forming a group of companies with strength, brand and international standing.

In order to open up new space, yesterday, the National Semiconductor Lighting Engineering R&D and Industry Alliance joined forces with a number of cultural enterprises and lighting companies to jointly establish a cultural technology innovation service alliance, hoping to open up new application space for LED.

Wu Ling believes that after the completion of LED replacement for traditional lighting, its application and technology improvement space will remain large in the next decade, and it will develop in the direction of intelligence, personalization and more comfort.

Zoomlion Parts including Zoomlion Crane Parts, Zoomlion Crane Truck Parts and Zoomlion concrete machinery Spare Parts . We can supplied Original Zoomlion Parts with genuinne logo and package, if you need any Zoomlion parts, Please send Zoomlion parts number and Pictures of Zoomlion parts ,we have professinal engineer to check and provide price to you around 24 hours.


In base of useful and fitting place, Zoolion Parts have Zoom Engine Parts and Zoomlion Equipment Hydraulic Parts, Valve, Main pump and Hydraulic filters . Zoomlion Engine parts inclding Weichai,Shangchai Engine brand spare parts .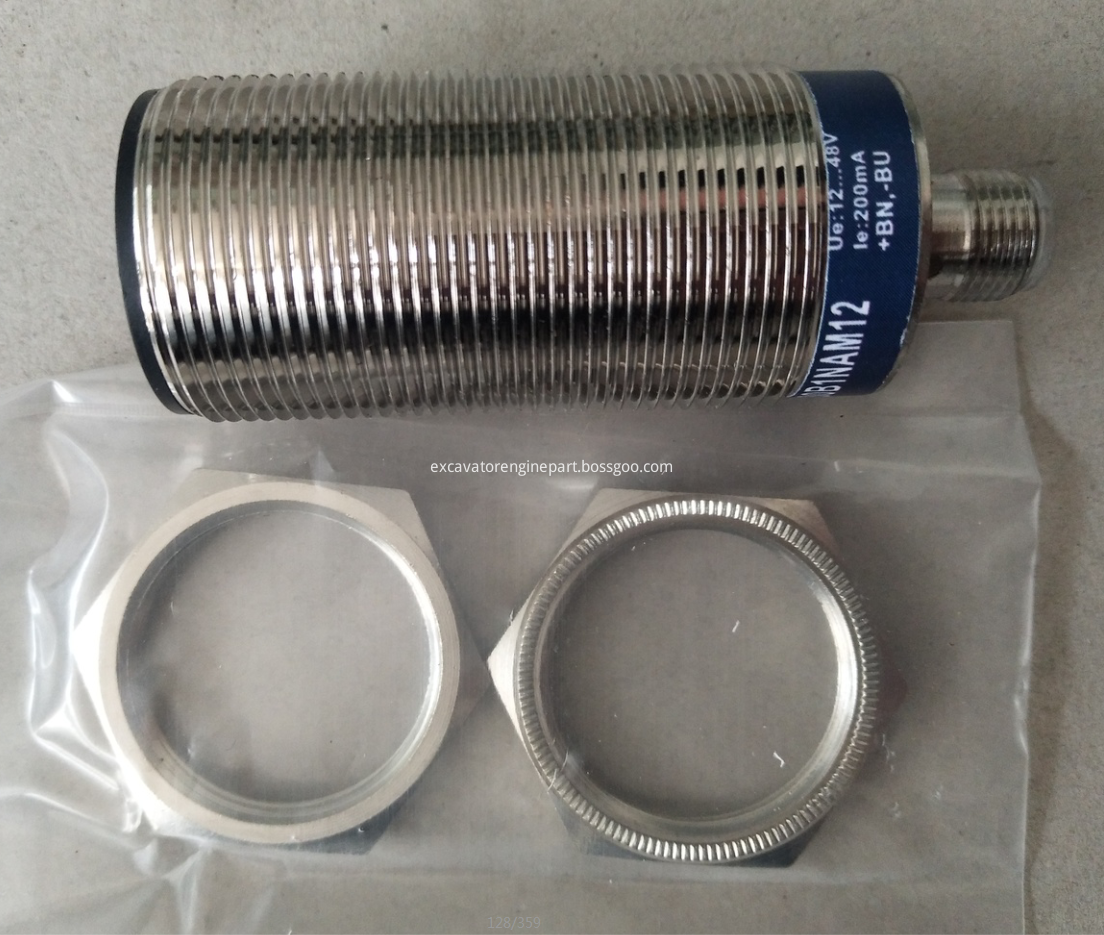 Sensor For HSZ60P Zoomlion mixing building
1.FAQ :
1.) Which informations in our RFQ ?
Please send RFQ including Zoomlion Equipment model , nameplate of Equipent, Parts number and engine nameplate. We will looking for correct number and quoted to you quickly .
2.) If we did not have parts number of diesel engine , how to solve ?
We have engine system to looking for your parts number and find the price
Of Diesel Engines and engine parts .

3. ) Which package for the Zoomlion parts ?
Neutral package , Woodcase or wood pallet .
4) How many days of your delivery time ?
7-10 working days from Qingdao or Tianjin port .

5.)Which Payment method you will accepted ?
T/T, Westerunion, Paypal,Bank Transfer .

6)How many times of guarantee period ?
3-6 months at least .





Zoomlion Parts

Zoomlion Crane Parts, Zoomlion Crane Truck Parts , Zoomlion concrete machinery Spare Parts

Jining Kunpeng Construction Machinery Equipment Co., Ltd , http://www.excavatorenginepart.com